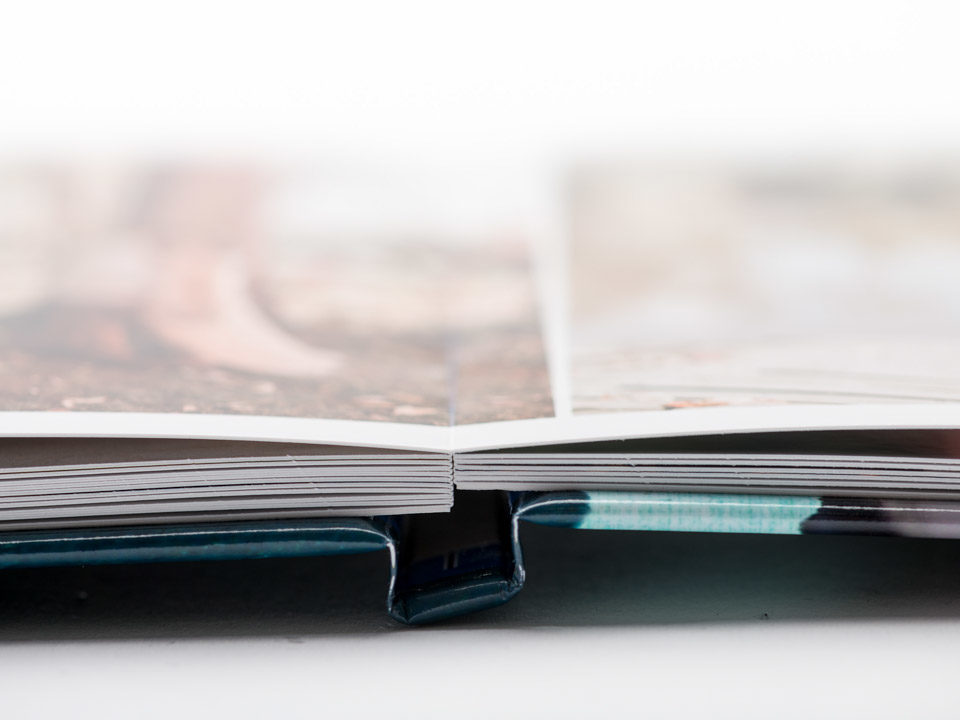 Waarom updaten?
Updates zijn nodig om functionaliteit te verbeteren en om alles werkend te houden. Daarnaast zijn updates belangrijk om veilig te kunnen blijven werken. Zo maken virussen bijvoorbeeld vaak gebruik van kwetsbaarheden in oudere versies van besturingssystemen of programma's. Nu willen wij natuurlijk dat jij altijd van de nieuwste producten en gemakken gebruik kan maken, en dat je veilig kan blijven werken op jouw computer. Het is dus zeker ook in jouw eigen belang om, in dit geval de Album Designer, altijd te updaten naar de nieuwste versie. Per 1-1-2021 zullen dat de verplichte updates worden.
Ik heb nog een aantal oude projecten niet afgerond. Wat nu?
Mocht je nog projecten in jouw lijst hebben die gestart zijn in 2018 of eerder, dan kan het zijn dat je die na de update niet meer kan openen. Of dat zo is, hangt af van de versie waarin hij gestart is. Je kan in het startscherm van onze software wel zien met welke versie je nu werkt, maar niet zien met welke versie jouw projecten zijn aangemaakt. Dus heb je nog oude projecten? Voltooi deze dan voordat je gaat updaten! (Na)Bestellen van projecten ouder dan versie v2018r2 zal na de update niet meer gaan. Bij oudere projecten die nog wel te openen en te bewerken zijn, kan het zijn dat formaten niet optimaal zijn. Het is dus aan te raden zoveel mogelijk af te ronden / te archiveren voor het einde van dit jaar, om teleurstellingen te voorkomen.
Hoe kan ik projecten uit 2018 of ouder nog in blijven zien?
Heb je oude afgeronde projecten die je nog wil bewaren, dan kun je daar een kopie van maken voor jouw persoonlijk archief. Open daartoe het project en klik via het menu "bestand" op "proefexport maken". Zo maak je lowres PDF of jpg bestanden van jouw album(s), die je in een map op jouw computer kan bewaren. Zo kan je ze altijd nog blijven inzien.
Wat zijn de voordelen van de updates?
Wij werken nu met versie v2021r2. Projecten gestart in versies ouder dan v2018r2 worden door productwijzigingen steeds lastiger om te blijven vervaardigen. Bijvoorbeeld door een papierformaat wijziging vanuit de fabrikant om maar iets te noemen: formaten zijn altijd correct in geüpdatete producten. Ook zijn nieuwe features als slimme snijlijn enkel in geüpdatete software actief. Deze voorkomt bewezen een hoop onbedoelde riskante opmaak.
Als je updates meedraait zodra ze er zijn, dan werk je altijd met de meest recente versie. De voordelen daarvan zijn;
je beschikt over de meest recente productopties van Profotonet
de software is veilig en up-to-date voor jouw computer besturingssysteem
doorgegeven bugs of verbeteringen worden in updates meegenomen
gebruikers gemak wordt met elke update zoveel mogelijk geoptimaliseerd
altijd de correcte productspecificaties in geüpdatete producten
Kom niet voor verrassingen te staan
In de lijst die toont bij "open bestaand project" staat wel altijd de meest recente bewerkingsdatum vermeld. Twijfel je of projecten misschien ouder zijn dan de laatst bewerkte datum? Rond ze dan af voordat je gaat updaten, zo kom je niet voor verrassingen te staan.
Houd er rekening mee, dat de updates vanaf volgend jaar verplicht zullen worden. Zorg er dan ook voor dat je voor het eind van dit jaar alle oude projecten en eventuele nabestellingen afrondt en/of de fotoboeken desgewenst exporteert als naslagwerk voor jouw eigen archief.
Tip: Een nieuw fotoboek start je het beste in de meest recente versie van de software als nieuw project, niet als duplicaat van een ouder fotoboek. Het duplicaat is dan namelijk nog steeds de " oude" versie.