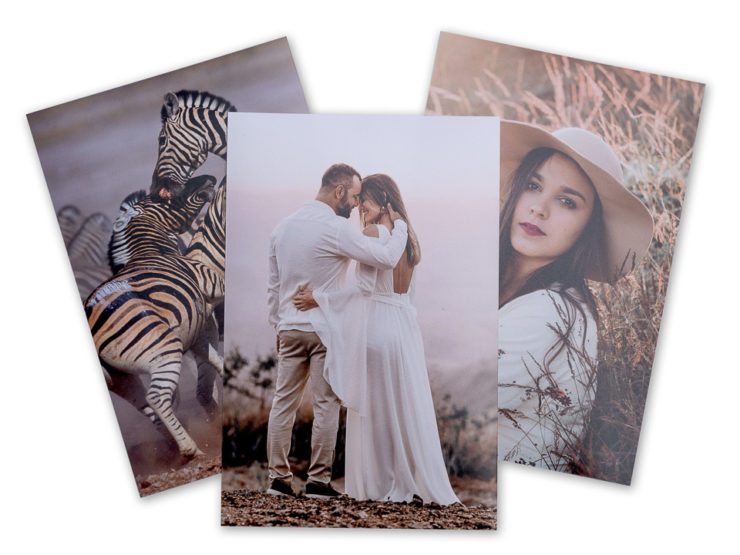 Photo printing: from the purest white to the deepest black
When it comes to your photo prints, will only the very best quality do? Unlike many other suppliers, Profotonet does not simply print your photos. Instead, we expose your images on only the finest photo paper. This paper meets the strictest standards for resolution, colour and shine. That's true whether you opt for regular photo prints or a black and white photo with the very highest quality, or if you are a school photographer who needs to print school photos. We can effortlessly achieve any shade, from the purest white to the deepest black. Take your pick of Glossy, Lustre or Pearl. For black and white prints, we use Ilford Galerie paper for small formats and Inkjet Lustre and Piezography FineArt for the larger formats. What's more, you can select a white border around the image for a professional appearance and added contrast.
Our Fuji papers (200 g/m2) are available in an extremely wide array of colours and retain their colourfastness for 75 years. Compared to most photo labs, we offer 100% greater resolution. Our higher resolution delivers improved image quality and finer details – and therefore better-looking photo prints in various dimensions. It's no coincidence that our professional lab has been a partner of the Zilveren Camera photo competition for years. And thanks to our advanced colour management system, your photos will have the most true-to-life exposure possible. That means your prints will look exactly the same as the images on your monitor, ensuring your photos are always shown to their best advantage.