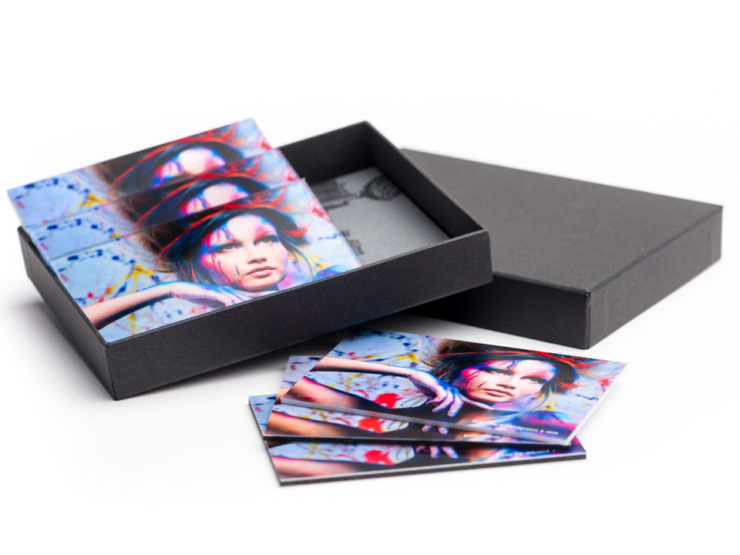 Miscellaneous: from gift cards to storage boxes for photo books
Looking for an original gift to surprise someone special? Or maybe just as a treat for yourself? At Profotonet, we have ideas to suit every taste in our 'Miscellaneous category'. Whether you're in need of a demo set for your clients, a gift card or an annual calendar you design yourself. It's time to give these 'miscellaneous' products the spotlight they deserve! Want to give a unique gift while also letting the recipient choose for themselves? Profotonet gift cards are the ideal gift for friends, family or acquaintances. They're proof that great things come in small packages. When you give someone a gift card, you're letting them choose from a vast range of exciting products featuring your best photos. Fun to give, sure – but even better to receive. Does your work involve visual design and are you looking to offer your clients a little something extra? In that case, it's good to be able to provide those clients with solid information on the possibilities for wall decorations and photo books. To help you do this, we offer a demo set. This is available both for wall decoration and for photo books. These demo sets contain a standard sample photo and perfectly demonstrate the differences between the various materials and types of paper.
Are you looking for a new birthday calendar? Or would you prefer to enjoy a new photo every month? If so, an annual calendar is a great option. Unique, fun to display and a great way to let your creativity run free. You can create your own annual calendar or birthday calendar online at Profotonet. A calendar is a special, long-lasting way to share memories. Whether it's an annual calendar or a birthday calendar. Our online design software makes it incredibly easy to collect your favourite photos and put these kinds of calendars together.
Choose a theme that suits you – or the intended recipient – insert your best photos and voilà! Your annual calendar or birthday calendar is complete. With a photo on the front cover and your choice of all kinds of photo layouts, you can customise your calendar to suit your exact taste. That way, every month will look different – and every month will be a new chance to enjoy multiple favourite memories, captured in photos. Want to have specific people's birthdays printed on the calendar? Or even add photos to your calendar? This, too, can be done using our tool.