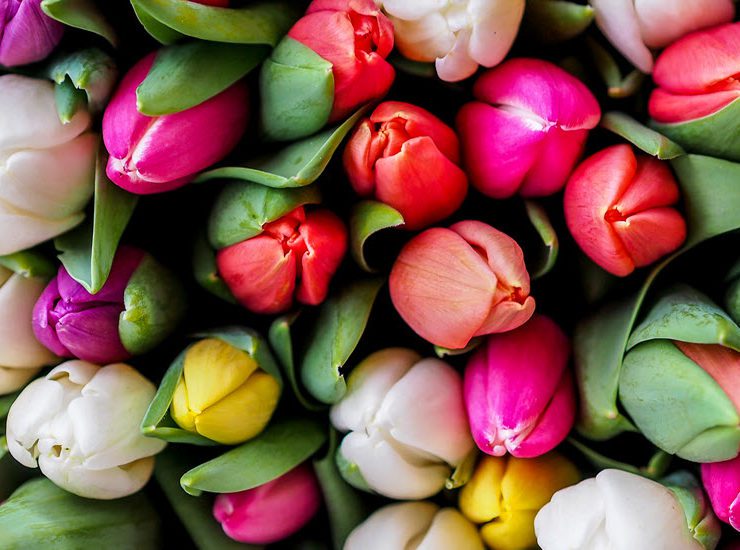 Inkjet paper: different types
Since 2016, over and above our superior quality photochemical prints, we also supply a number of Inkjet prints. Larger format black and white photos can, for instance, be printed on Lustre paper with four tints of grey ink (Inkjet Lustre black and white), or on special Fine Art paper (K4 Ultrachrome black and white) with a whopping four black ink tints. The latter paper type also adds depth and detail to your black and white photo. So too, you can always find a suitable paper type for larger colour images with Inkjet prints, such as Inkjet Lustre colour and Fine Art colour. Where with an Inkjet print the ink ends up on the paper, with photochemical exposure this is different. With this, the colours end up in the paper, rendering this paper type slightly less susceptible to damage. Fine Art prints in particular need to handled with kid gloves.
Inkjet Lustre Colour
In terms of finish, Inkjet Lustre Colour is comparable to Fuji Lustre. However, the range of photo formats is considerably bigger. Inkjet Lustre starts at 30×45 and runs up to a staggering 120×180. A very good reason to include this paper type in our range, so we too can supply wider than the existing 76cm format. Prefer a smaller format? And, do we supply that format on Fuji Lustre paper too? If so, we recommend this choice every time.
Fine Art FibaPrint Colour
Do you love photos with a matte finish? If so, Fine Art FibaPrint paper is the way to go. Your prints attain deep colours and a warm look&feel. So, extremely suitable for portraits and landscapes! Moreover, this paper is 'baryte-like', which gives it an extremely matte finish. However, the colours retain their depth and are high contrasting.
Inkjet Lustre Black and White
The advent of Ultrachrome K4 ink brings with it new possibilities for black and white prints. The use of four grey tints significantly enhances the overall grey balance. This makes more detailing more pronounced, and improved density in light and dark elements arises. This paper type is suitable for all photographic genres.
Fine Art K4 Ultrachrome Black and White
K4 Ultrachrome takes top billing in black and white prints. This comprises a unique printing process whereby we use four black tints of ink as opposed to the three mentioned previously. This gives K4 Ultrachrome prints the highest resolution and most subtle tonal range of the digital black and white printing process. Everything comes together perfectly by means of a particular combination of different ink types, medias and workflows. Highly suitable for super detailed prints and darker elements, as the 4 tints of grey ink we use retain detailing. Would you like to know more about the Fine Art Ultrachrome black and white prints? If so, read the comprehensive article about the Ultrachrome method.
Decision tip: opt for Fuji photo paper
It goes without saying that all our prints are of superior quality: that's a guarantee. However, more expensive doesn't necessarily mean better. If you have a choice and if there's no specific reason to choose Inkjet or Fine Art paper, we always recommend opting for Fuji paper. This paper type yields the most sharpness and most vibrant results.
The difference between photo paper and Inkjet illustrated
Read the comprehensive article about the production of photochemical photo paper and the differences with Inkjet.