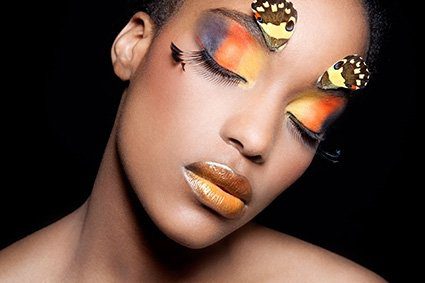 Fujifilm DPII Professional paper
Bona fide photo paper; your photos deserve no less. An exclusive range by Fujifilm for professional use, to intensify colour on the paper even further, and to render black deeper in the photo too.
Not printed but exposed
If you opt for photo paper your photos are chemically developed, rather than printed. Just as with a standard photo print. This gives you far sharper images, with lifelike colours. Where with a printed image you often get irritating points or rasters, this doesn't come into play with a photo on photo paper.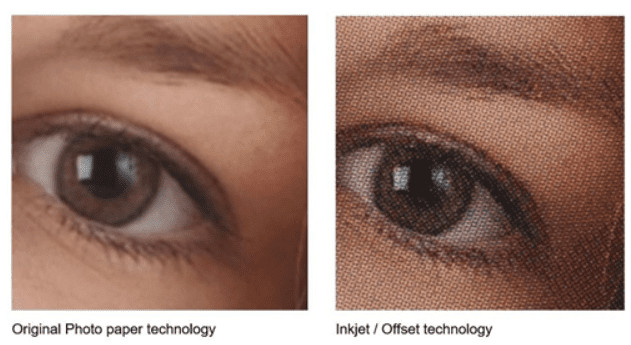 Fujifilm Digital Professional DPII paper
The photo prints on Fujifilm Digital Professional DPII paper meet the most exacting criteria when it comes to sharpness, gloss and colour. Professional photographers choose this time and again for the superior, consistent quality. The photos are exposed at high resolution on professional photo paper. Compared to most photo labs, our resolution is in fact 100% higher. This yields much improved image quality, more refined detailing, and as a result, way more beautiful photo prints.
Fuji photo paper has an extremely large colour gamut. Based on your preferred look&feel, you can choose between Glossy, Lustre, Glossy Pearl and Velvet Fujifilm DPII paper.
Fuji Lustre (matte)
Fuji lustre matte is original Fujifilm photo paper with an even, fine, matte surface. It yields vivid colour rendering and beautifully deep black and white elements with good highlighting. The paper is less sensitive to fingerprints, and is ideal for in a photo frame (behind glass). On top of that, the paper works really well glued onto materials such as Forex, polystyrene and Dibond. Are you a portrait photographer? Fuji Lustre paper is perfect for portrait photography.
One downside: seems less deep and intense compared to Fuji Glossy (but isn't when the colours are measured)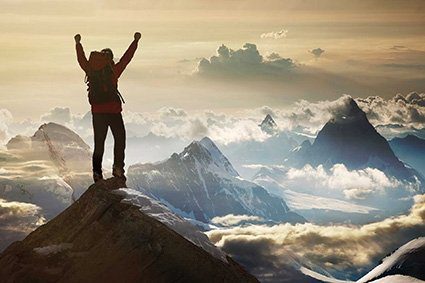 Fuji Glossy
Fuji Glossy is original Fuji photo paper with a high gloss finish.This paper is ideal for high gloss photo prints with vivid colour rendering. The contrast scope in the deep black and very light elements gives you perfect highlighting. Making this paper ideal for nature, action and sports photos. Moreover, the paper can be glued onto materials such as Forex, polystyrene and Dibond.
One downside: the high gloss finish gives is rather reflective, making light and fingerprints more visible.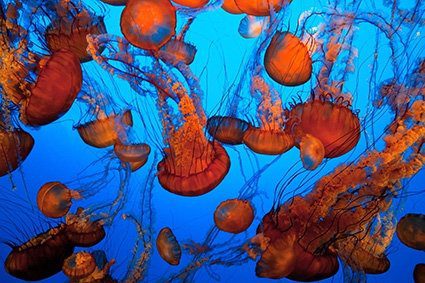 Fuji Glossy Pearl
Original Fuji photo paper with a high gloss 'metallic/pearl' surface.This robust paper is thick and has vivid colour rendering. It gives an inflated impression of sharpness, with beautifully black and white elements with highlighting. Do you want the photo to pop out of the paper? If so, combine Fuji Glossy Pearl with acrylic.The pearl effect adds another dimension to glamour photography and product photography of jewellery and cars. The Pearl element really comes into its own with metal related photos.
One downside: the pearl effect isn't visible on all photos, the paper is naturally somewhat warmer/more yellow, which means photos can come across a little darker.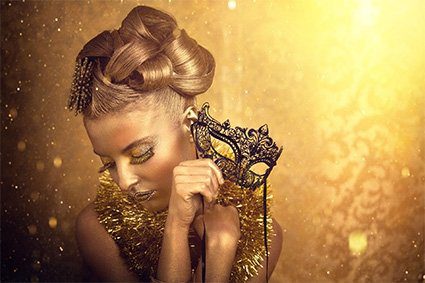 Fuji Velvet (deep matte)
Fuji Velvet paper is original Fuji photo paper with an extremely matte finish and a subtle, muted look&feel. This makes this paper ideal for portraits with a vintage twist, for newborn photos and wedding photos. The paper is so smooth and soft it feels like velvet. This renders the photos softer in colour and contrast. And, it doesn't reflect at all. The extremely matte finish decreases the paper's density a little, thus reducing contrast and giving a kind of Fine Art look&feel.
One downside: Less density, less contrast, photos are 'weakened' somewhat in colour intensity. Sensitive surface, (more) susceptible to damage.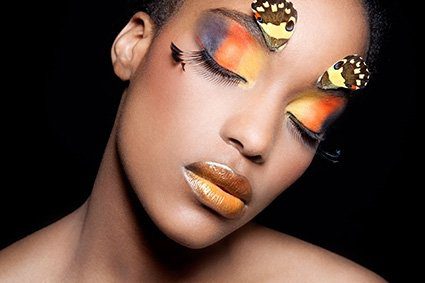 Matte or glossy paper?
Each paper type has its own effects and each of these effects appeals to different tastes. Personal preference also plays a big part in this too, of course.
But when exactly should you opt for matte or glossy paper? Besides personal preference, a key aspect to consider in advance is where and how you'll hang the image. It is generally understood that with glossy photos (Fuji Glossy and Fuji Glossy Pearl) the colours in the photo appear to stand out more; the photo pops out, and black seems blacker. The Fuji Lustre still has the same colour intensity, but as it doesn't shimmer this seems a little more muted. In contrast, Fuji Velvet is actually less intense and the colours more muted.
Where the photo will end up
Depending on how much light will shine onto the photo, glossy paper can result in reflections in the photo. This reflection makes the photo less visible, and the likelihood will be that you'll see the light source or window reflected back in the photo. Do you want to hang your photo where there's a lot of light? If so, to prevent reflections, we recommend Fuji Lustre or Fuji Velvet paper.
To frame, or not to frame?
If you want to frame a photo without a photo mount (so the photo sits right against the glass), then Fuji Glossy and Fuji Glossy Pearl can stick to the frame. Still want a frame without a photo mount, but don't want your photo to suffer? Then you'd be better off choosing a print on Fuji Lustre paper. This paper has a light texture, thus minimising the chance of adhesion to the glass. With a photo mount, and as such space between the glass and the print, all paper types are an option.
Our Fuji photo paper is always the best choice for any (newbie) photographer. Offering the highest resolution and quality, leaving you to enjoy your cherished moments for many years to come.