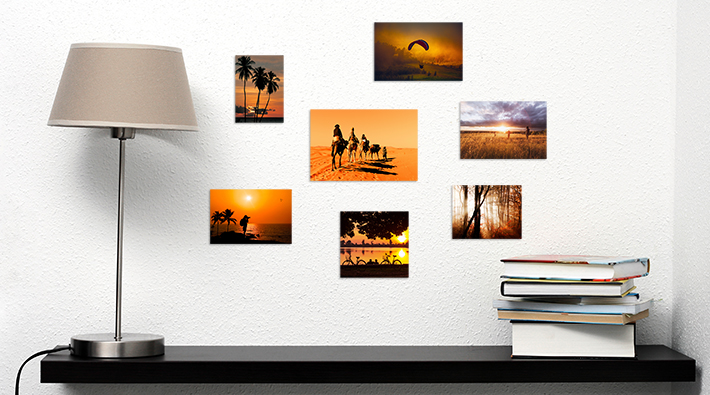 Making a collage
Collage printing remains popular, but it can be complicated to put these together yourself, especially without editing software on your computer. Hence this article, which explains how to use the websites listed below, to make a collage in the exact format you're after. Key here is to take into account the collage's aspect ratio. As you probably know, we print photos proportionally. The exact format of the collage isn't therefore of immediate importance; it's all about the aspect ratio.
You can make a range of collages via the English-language website, FotoJet Firstly, select the type of collage you wish to make; e.g. Photo Grid for a basic collage, or Creative for a collage with colour, text and pictures.
Then, in the menu on the left, select the layout, or number of photos you want. Select your preferred design. You can add your own photos by a) clicking on the plus symbol in the collage and selecting a file or b) dragging your chosen photos via the Photo options menu to the desired position.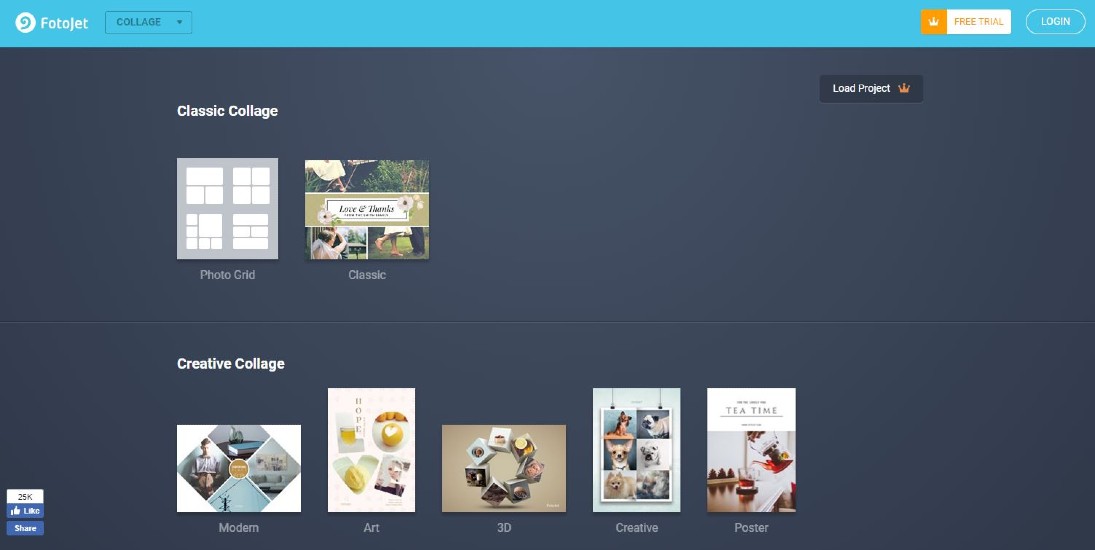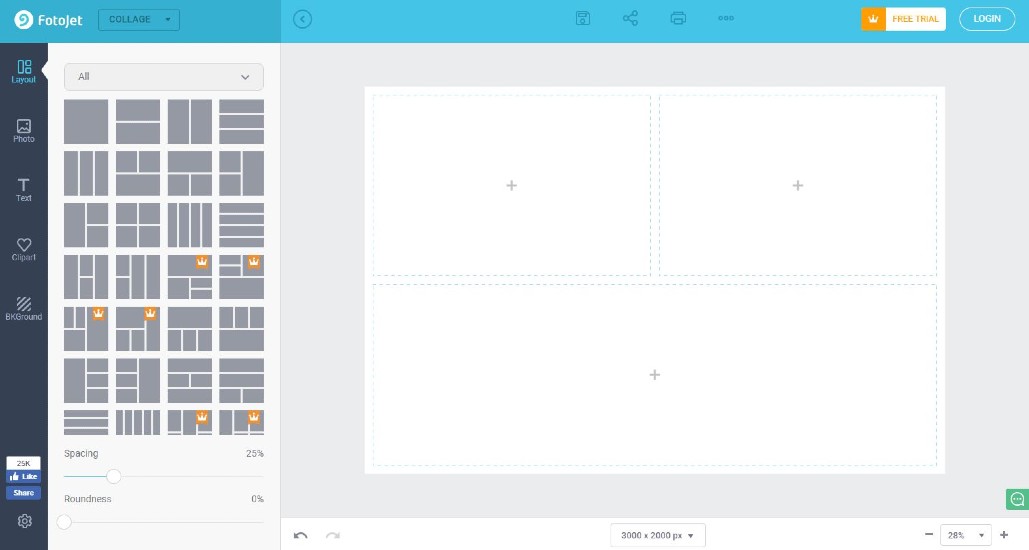 Edit your design
You can always tweak the design to your liking.
Adjust spacing between the photos: Spacing indicates how mush space there is between the photos on the collage. Slide this to 0% if you don't want any spacing; increase this percentage for incrementally bigger spacing.
Round the photo corners: Using roundness you can soften the photo edges, making them round not square.
Adjusting the photo aspect ratios: you can tweak the photos' aspect ratios and size in the collage, by placing your mouse in between the photos. Then, you can move the lines and edit the spacing.
Important: at the bottom of the collage state what the size/aspect ratio should be. Select the aspect ratio the collage should ultimately be in, for example 2:3 for a 20×30, 30×45 or 60×90.
Cons of FotoJet:
One downside to a FotoJet collage is the limited number of templates; many of the designs are only available if you pay a $6.99 monthly or $39.99 annual subscription. Without a subscription the basic range is available for use. You can take out a free trial subscription for a week, to try out ideas and see if you want to take it further.
Other websites
In our opinion, this is by far the easiest website to use, in part because it's easy to save your photos without having to create an account. But, there are others out there, if this isn't the one for you. And you can always find a website yourself, of course. We'd love to hear your thoughts on FotoJet, let us know!