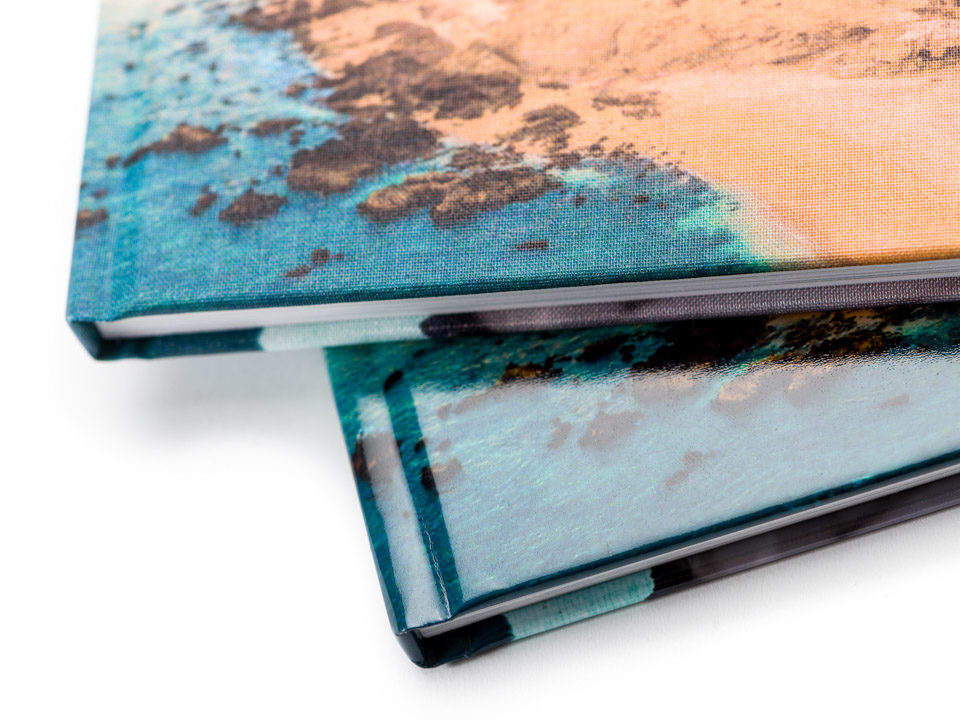 Photo books on printed paper
Many of our competitors (Hema, Albelli, Kruidvat) as standard supply photo books on printed paper. Standard paper is cheaper than bona fide photo paper and the printing is based on CMYK colours. The CMYK colour spectrum is smaller than the RGB colour profile, whereby your photo's brighter colours (green, red and blue) are converted into duller, darker colours in a photo book. Not only that, but printed matter is typified by delicate raster formation in the images.
Photo book on bona fide photo paper
Profotonet always exposes your photo books on light sensitive Fujifilm photo paper. A laser exposes the photo paper, after which the photo sheets are developed in the traditional (photochemical) way. Bona fide photo paper is characterised by a broad colour gamut (sRGB). As such, these photo books boast vibrant colours and pin sharp photos, without rasters. Nor do you lose any detailing in the darker or lighter elements of the photo. Bona fide photo paper shows your photos off in their full glory; the difference with printed matter is stupendous.

Left: photo printed on standard paper. Pale colours and noticeable rasters.
Right: an exposed print on photo paper. Clear, vibrant colours, pin sharp quality, with no rasters.
Fujifilm Album HD Paper
We only use the very best of the best for our photo books. As outlined above, we use Fujifilm photo paper for sharp photos and a broad colour gamut for far better results than standard photo books on inkjet paper can deliver. We even go a step further, and make our photo books using Fujifilm Album HD paper. This is the High Definition version. Fujifilm HD paper has a top layer that protects the product from high temperatures and high humidity. Also, Album HD paper has a higher maximum density (Dmax = density). This means the density is even higher and better, which results in enhanced sharpness (the right amount of whiteness in combination with the increased Dmax). Also known as image sharpness. So, over and above extra protection and higher density, an overall better colour rendering is attained too. All to give the best possible photos, the best results and a photo book that is worthy of holding your most cherished wonderful memories.