Velvet photo album from Profotonet
Our Velvet Collection photo books come with a beautiful velvet cover. This ensures a luxurious look and timeless elegance and makes your photo book feel nice and soft. And that makes it ideal for all types of photo books, from baby albums to party collections!
Would you also like a beautiful photo book with a velvet cover? Our Velvet Collection is available for the Premium Plus and Professional photo books. These photo books have extra thick pages that will make your photo book even more robust and luxurious.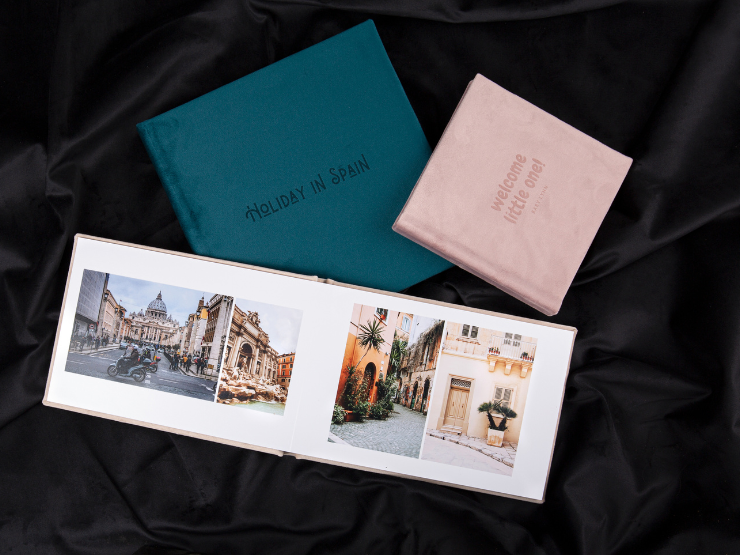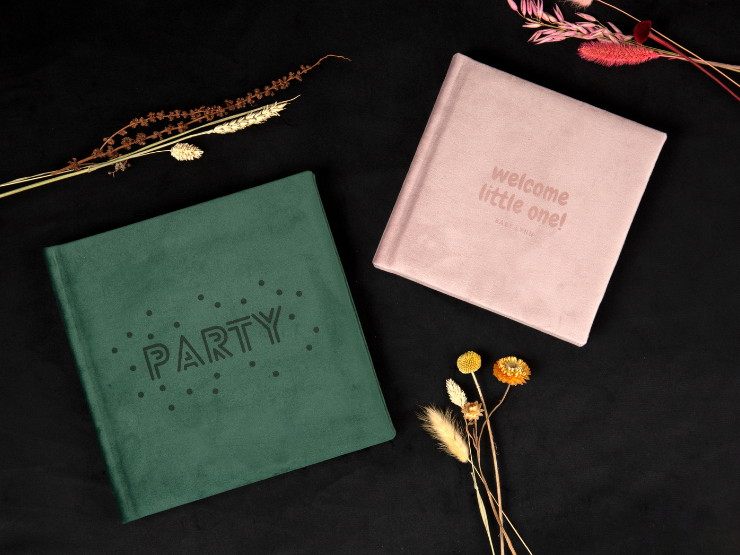 Choose from 7 trendy cover colours!
Velvet is back! This beautiful and colourful fabric has made a comeback in recent years in interiors and clothing, you name it. And now it's also available for photo books.
So would you like a beautiful photo book with a trendy velvet cover? The Velvet Collection allows you to choose from 7 different velvet cover colours. Will you go for the bronze-coloured Whisky, the soft pink Dawn or the cool green Emerald? Whatever colour you choose, your photo book is guaranteed to look great in your bookcase and/or interior!
Personalisation
Our Velvet Collection offers numerous opportunities for you to personalise your photo book. For example, you can add your favourite photo to the velvet cover. Possibly with an extra Plexiglas cover to bring the colours of your photo to life even more. Or choose a Professional photo book and combine the cover with an inset photo.
Would you rather have your own text or design on your photo book? You can also have your velvet cover embossed or laser-engraved. Embossing involves stamping your text into the cover material using lead dies, which ensures a permanent relief and a luxurious look. In the case of laser-engraved text, we use a laser to engrave your text or design into the cover material. In turn, this ensures an extremely detailed finish.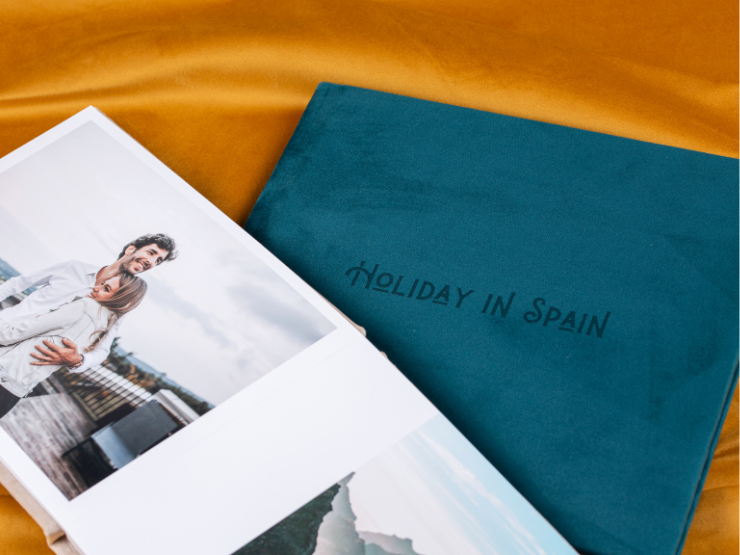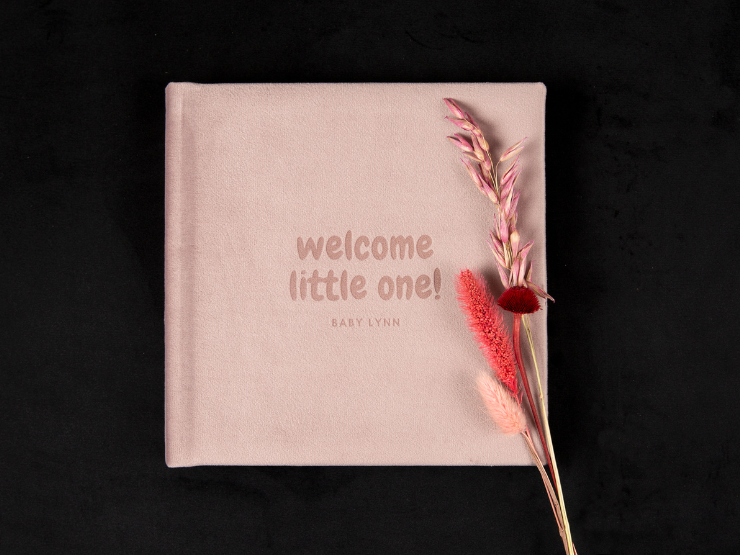 Best quality velvet photo album!
For our velvet photo books, we only use the best materials. For example, we make the books using professional photo album paper from Fujifilm. As a result, the photos are displayed in pin-sharp detail and the colourfastness of the photos is retained for life. When you design your photo book, you can choose from 4 paper types: extremely matte, semi-matte, silk gloss or glossy. In addition, our photo books come with lay-flat binding as standard (no bulge in the middle) to ensure that your photos can run across 2 pages perfectly. Finally, we never put ugly barcodes or logos in your photo book.
View the colors from the Velvet Collection:
Create your photo book with a Velvet cover:
In our software, choose the type of photo book that you would like to create: Premium Plus or Professional
Choose the desired size
Choose the cover material of your photo book and personalise it if you wish. For example, if you would like a photo book with a leather, linen or vinyl cover, you can personalise it with:

embossing (without foil)
laser-engraved text
Plexiglas photo cover
deluxe photo cover (only for Professional photo books)