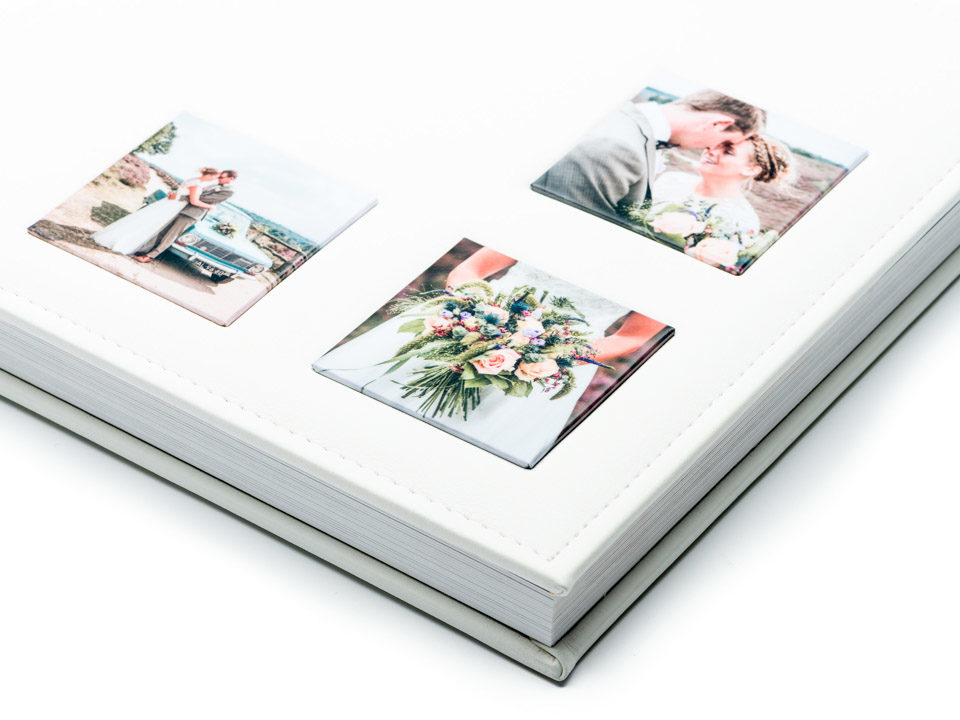 A photo book with ridged pages
You have ordered, and received, one of our photo books, but it appears the inside pages are ridged. This is not the result either of us want, and a resolution needs to be found.
We use photochemical (photo) paper for our photo books as it offers far better quality and sharpness in the printing process. Photo paper features a layer of PE material on the outside. This is Polyethylene. This material ensures the photo book doesn't absorb moisture. This is vital in giving your photo book as long a lifespan as possible (read more about 'How photo paper is made at the Fuji photo factory') Nor do we use aqueous glue. The result: improved gluing that is longer lasting. It also contains a layer of 'standard' paper, which can actually absorb moisture.
So, because both the glue and photo paper cannot absorb moisture, it's only the paper layer that can. When air humidity fluctuates drastically this can cause the pages to ridge a little. We often see this phenomenon in autumn when it's damp outside, but it can also occur in the summer, when it's warm outside, but the air conditioning is on inside. As long as the photo book is kept in the same room where the air humidity ranges between 40-60%, nothing will happen. However, the photo book makes a journey from our production site to you. If air humidity fluctuations occurred on this journey, your photo book will need a little time to recover.
How to prevent this/what to do?
The photo book needs a little time to recover, to adjust to the new ambient conditions, so be patient.
Leave the photo book in a dry place, to come to. Lay it open, and create space between the pages. This way, all the pages can absorb moisture equally from the atmosphere.
Make sure the ambient air humidity is between 40-60%. If it isn't the photo book won't straighten out, and replacement photo books will see the same thing happen.
Give the photo book time, they particularly undergo fluctuations in the spring and autumn (damp times of the year); a photo book needs about 10 days to straighten itself.
Tips: place in a warm room and leave the photo book to rest. It will straighten itself out, don't move it around though.
Sending a replacement photo book won't do any good as this will undergo the same journey and will end up in the same ambient conditions in your home … a replacement book could have similar ridging on the inside (in the same period). By leaving the photo book to rest, by not moving it around and keeping it in the same room with stable air humidity, the pages will straighten out by themselves.
Should this end up not happening though, please do get in touch with us, and we will find a solution together.