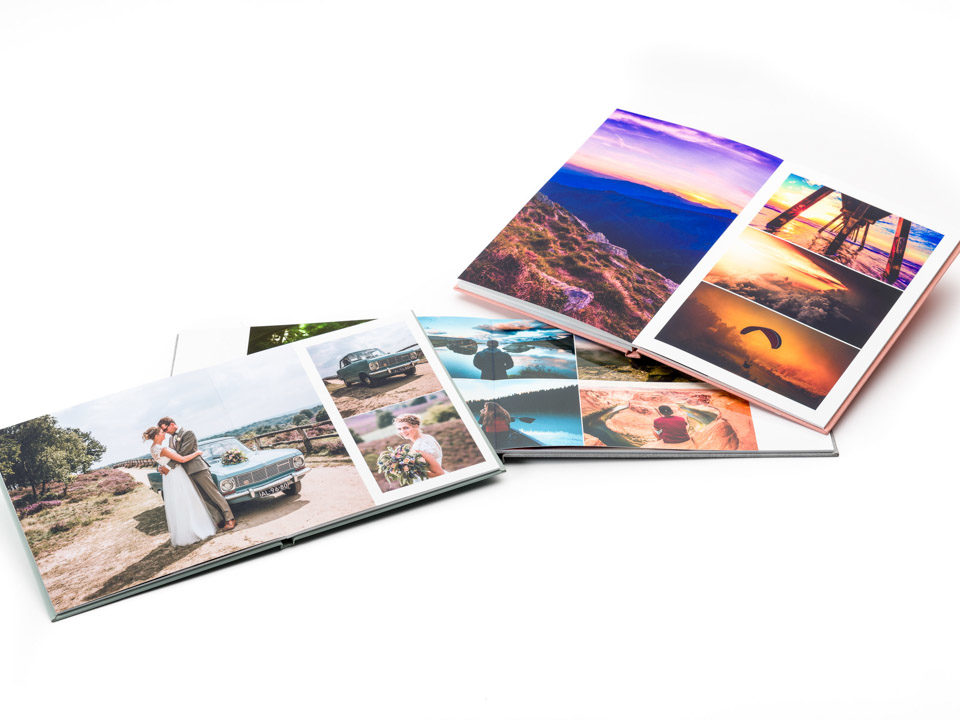 Editing the photo frame
To mix things up a little, why not give your photo frames a different shape?
Step 1: Select the photo and in the right menu under the first tab choose the shape. Square, round or polygon. If you select polygon, you can then enter the actual number of sides you'd like.
Step 2: With a square photo you have the option to round the corners.
Step 3: Lastly, determine the photo's density to make it transparent.
Shadow
Shadows are a great way to create added depth to your photo book. They lift a photo off the background, showing it in all its glory.
Step 1: Select a photo and tick the box next to Shadow in the right menu.
Step 2: Decide on the shadow properties you want, such as distance, angle and colour. You'll see the result on the page straight away.
Step 3: Ensure all shadows in the photo book are configured in the same way, for a uniform look&feel.
Tip: Hold the Shift key down to select multiple photos on a single page. These can then all be given the same shadow effect simultaneously.